As the hemp industry matures, producers and consumers alike are becoming more discerning, choosing to do business only with those who have documented proof of their product's quality and safety.
At Botanacor, we are committed to not only producing true, accurate hemp testing data but to delivering them efficiently. We're proud to announce that we'll be launching a brand-new results portal that will help you and your customers access data with ease.
Here are five key features you can look forward to:
1. Place orders and retrieve results with a single sign-on
Just login once and you'll be able to submit your samples and access your test results all in one place.
2. Multiple search, sort, and filter options to easily find COAs
Quickly find test results by product type, test ID, date as well as other search criteria. To narrow the results even further, you can now sort by parent or sub-company.
3. Generate QR codes for your COAs and publish PDFs to public URLs
As more states require QR code on the certificates of analysis, businesses now have an easy and secure way to meet state requirements. You can choose to publish your COAs to public URLs to assure end-users your products are legal and contaminant-free, or choose to keep the COAs unpublished as you complete R&D testing on your products.
This convenient feature ensures access to relevant lab data to build brand confidence and loyalty.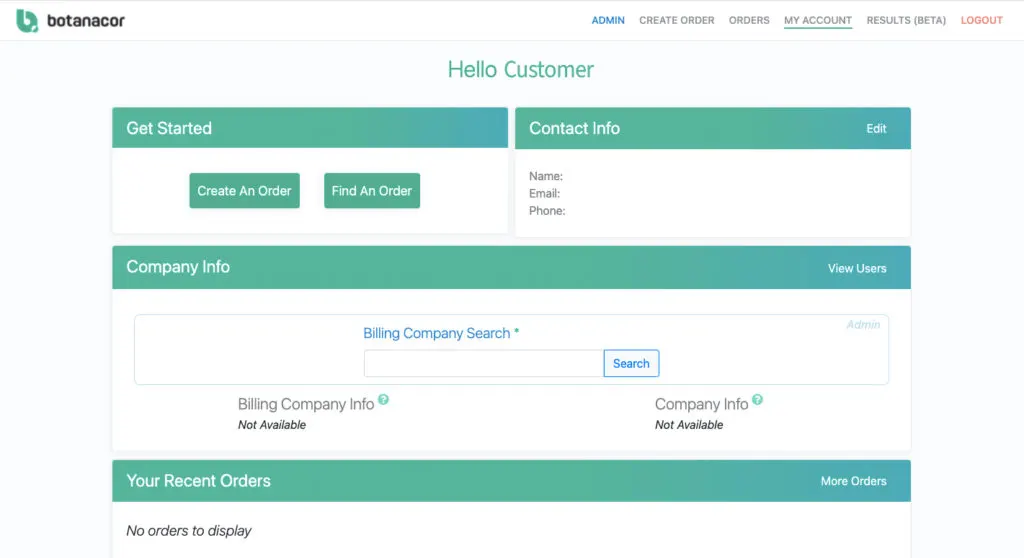 4. Present a sample's various test results on one COA
Did you order multiple tests on a single hemp sample? Now you can view all of the results on just one COA.
More than just a way to organize and streamline your COAs, this helps you get to the information you need quicker and make data-driven decisions. This boosts your product's marketability too, as the end-user will have a complete view of its unique attributes.
5. Create multiple customized COAs with the same test results
Your ability to customize COAs is just beginning. At launch we'll have several ways to for you to customize a COA (without calling customer support), including:
Adding or removing the physical address
Creating COAs with and without pictures
Changing the "prepared for" company to a sub-company or the parent company
Thanks to customer feedback, more improvements and features are in the pipeline.