Arizona cannabis compliance testing
Our ISO 17025 accredited lab in Arizona, formerly C4 Laboratories, provides fast, accurate cannabis testing you can trust.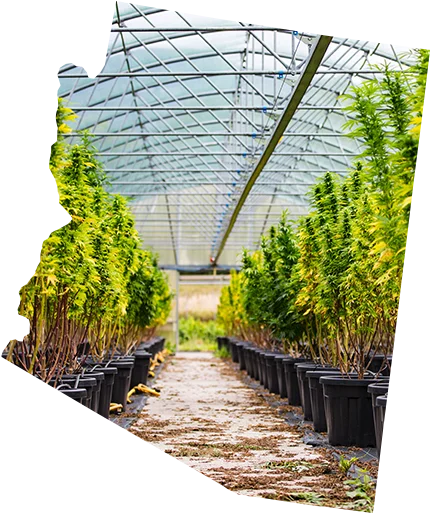 Consistently Accurate Data
Since 2014, our Arizona facility, formerly C4 Labs, has been a leader in safe cannabis.
Expert Tech Team
From AZ state regulations to formulation guidance, lean on our staff to guide you through the ever-changing cannabis landscape.
Results Delivered Quickly
Same-day scheduling, 4-day standard turnaround, as well as rush options on most tests.
Improved Data Access
The Confident Cannabis portal provides convenient access to lab results, gallery views, and QR codes for your customers…all with quick access to support.
Cannabis and cannabis products, regulated by the Arizona Department of Health Services (ADHS), require third-party laboratory testing to ensure safety and potency compliance.
Product Type
Potency
Pesticides
Residual Solvents
Heavy Metals
Mycotoxins
E. Coli
Salmonella (qPCR)
Aspergillus (qPCR)
Flower/Shake/Trim
✔
✔
✔
✔
✔
✔
Concentrates
✔
✔
✔
✔
✔
✔
✔
✔
Pre-Production
✔
✔
✔
✔
Post-Production
✔
✔
✔
✔

*

Edibles
✔
✔
✔
✔
✔
✔
✔
Topicals
✔
✔
✔
✔
✔
✔
Cannabis Compliance Panels
Sample sizes will vary depending on the panel selected, as the required tests for each product type vary.
| Compliance Panels | Min Sample Size |
| --- | --- |
| Flower | 10 g |
| Concentrates | 10 g |
| Pre-Production | 8 g |
| Post-Production | 6 g |
A la Carte Compliance Tests
Sample sizes will vary depending on the test selected.
Compounds
Min Sample Size
Residual Solvents
1 g
Potency (Plant)
3 g
Potency (Concentrate)
2 g
Potency (Tinctures/Edible Oils)
5 mL
Potency (Solid Fats)
2 g
Potency (Topicals)
2 g
Potency (Capsules)
6 units
Potency (Gummies/Hard Candies)
6 g or 2 units

*

Potency (Baked goods)
30 g or 1 unit

*

Potency (Beverages)
60 mL or 1 unit

*

Heavy Metals
3 g
Pesticides
3 g
Complete Micro Safety Panel
6 g
Aspergillus
3 g
E. Coli
3 g
Salmonella
3 g
Mycotoxins
2 g
Unlock special discounts
and perks
Clients who test more than 25 compliance panels per month qualify for our Chronic Customer Program. Enjoy steep discounts, priority service, and free sample pickup.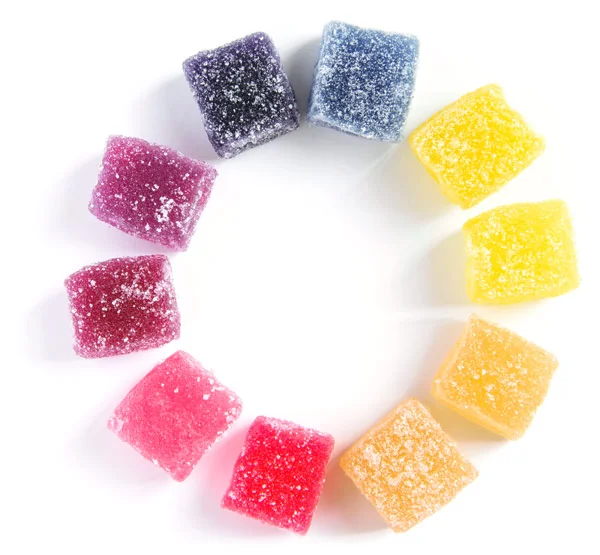 When are discounts applied?
Discounts are applied at the time of billing (when orders are submitted).
What happens if I don't meet the monthly requirement?
Your Lab Liaison will communicate with you regularly to avoid surprises.
If you don't meet the minimum, there is a one-month grace period to increase testing to the agreed-upon level before pricing is readjusted.
While we don't perform the sampling itself, we do offer free, next-day sample pickup to Chronic Customers and customers within 25 miles of our Scottsdale location, with a $500 minimum order. Pickup service is available outside 25 miles for $50.
Please let us know if you have any questions about our sampling process.
7650 East Evans Rd, Unit A
Scottsdale, AZ 85260
P: (480) 219-6460
M-F: 8 a.m. – 5 p.m.